Our Workshops

Choose from 18 Wonderful Workshops to Celebrate our 10th Birthday!
Don't miss this opportunity to learn and have fun with some of Australia's premier teachers and performers. There is a wide appeal across all styles and levels; choreography and techniques to add to your repertoire.

Workshop Bookings
Workshops can be booked individually or take advantage of one of the Discounted Workshop Packages. Package Prices will end on 4 February 2022. Workshops must be booked per Individual Participant except in the Case of a Minor - Minimum Age Requirement 12+

Water is an essential for all workshops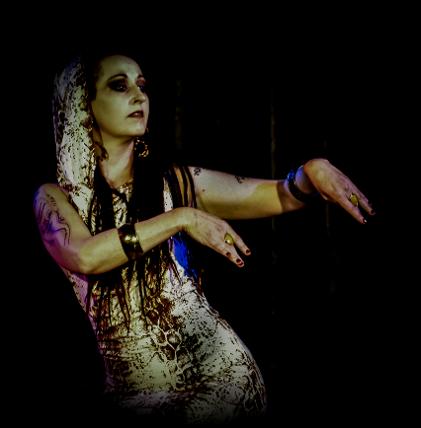 DANCE DYNAMICS with DANI
Dynamics in movement refers to the amount of energy used to produce a particular movement or stillness. Developing a sense of energy and how to use it to create effects when you dance is an important skill to learn.
In this workshop we will explore movement dynamics and how to use that energy within dance and performance. Dani is a dance artist/choreographer/teacher and Creatrix of Umbra Theatrical Dance, Luna Ellipsis and Sacred Woman Dance. Her distinctive choreographies are narrative and theatrical in nature. Combining shadow and light, Goddess myth, symbolism, emotive expressions, character portrayal and conscious movement to weave energy as a dance experience.
Level: Open
Friday 4 March 11:00am to 12:30pm
AMERA STYLE TECHNIQUE
Amera's experience in Oriental Dance spans over 35 years in Australia and the Middle East. This workshop will cover a mixture of her journey through the 80's and 90's into the modern Egyptian style. Amera will group and expand on her repertoire of steps and influence by dancers and choreographers in the Middle East, with a choreography to an Entrance Piece.
Amera Eid commenced her journey as a performer in 1985, a full time career as a professional dancer in the Middle East. In 1987 opening "Ameras Palace" which became the centre of the belly dance community. Amera ultimately was a Performer who moved into teaching.
Level: Intermediate and Above
Friday 4 March 11:00am to 12:30pm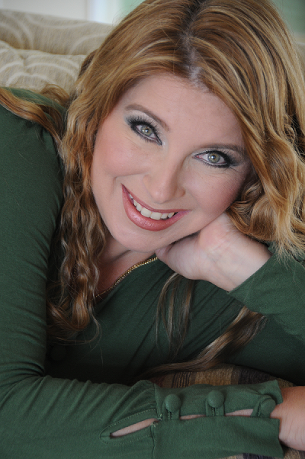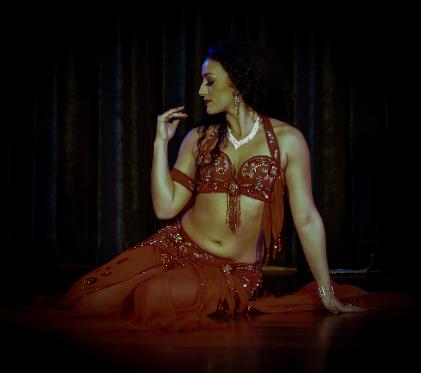 IT'S ALL IN THE DETAILS with TAHIRA
Add a bit of extra spice to your dancing with this dynamic workshop that will explore the flourishes and finishes that can be used to take your dance to the next level. These versatile techniques can be used across any style and will help show off your personality while you perform.
Tahira has spent a lifetime dedicated to dance and performance. Her unique stylisation and firecracker energy makes her shows unforgettable.
Level: Open Friday 4 March 1:30 - 3:00pm
TASTE OF TRIBAL FUSION with GULNARA
In this workshop you will learn the modern style movements of tribal fusion belly dance. The choreography is fused with contemporary and hip hop movements as much as traditional tribal style. Push yourself and enhance your dance vocabulary with new locks, turns, slow and fast movements.
Gulnara is a Tribal Fusion Style Belly Dancer from Embrace Bellydance School on the Central Coast. She has been teaching and performing at Restaurants and Events for over 10 Years.
Level: Open
Friday 4 March 1:30 - 3:00pm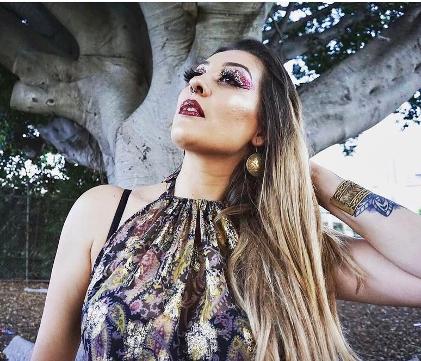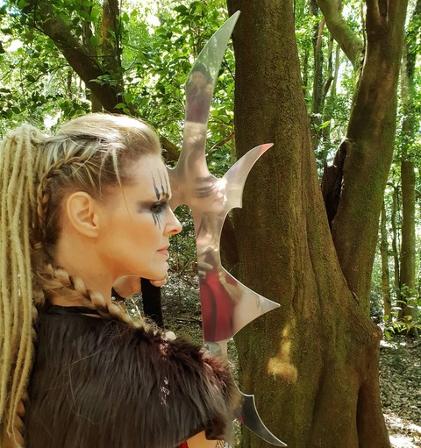 WARRIOR WOMEN with KYLIE ASTARTE
Taking influences from Celtic and Norse history and mythology, this workshop builds on FCBD inspired combinations, infusing the movements with the heart and energetic qualities of the warrior archetype. Learn different ways to stylise key movements and new ways to work sequences to portray strength, military precision and power in your solo or group work.
Kylie 'Astarte" Morrison is the Director of Astarte Studio Belly Dance & Fusion in Shellharbour, NSW. With 25 years experience in bellydance, including Oriental, FCBD style, world fusion and Contemporary Fusion, Kylie has gained a reputation for pushing the creative and theatrical boundaries of bellydance and fusion. Kylie is also a certified A-Z Belly Dance teacher.
Level: Open
Bring: Your Warrior Heart Friday 4 March 3:15 - 4:45pm
INTRODUCTION TO SAFE DANCE PRACTISES with PRUE SCHAFFERIUS
Join Prue of The Dance Safe Project to discover how you can prevent injuries in yourself of your students, and increase your dance longevity with improved safe dance practises. Learn what elements of movement should be included in a warm up and cool down, why stretching is important and how to strengthen your body to prevent injury, This workshop has something for everyone, whether you are a student, performer or teacher!
Prue has 35 years experience in the dance world and has created The Safe Dance Project by combining her two careers in Bellydance and Pilates Movement Therapy. Her teaching style is succinct and methodical, yet fun and draws on her qualifications and experience as a teacher of movement. Prue is thrilled to be presenting at the Newcastle Bellydance Festival for the first time!
Level: Open
Friday 4 March 3:15 - 4:45pm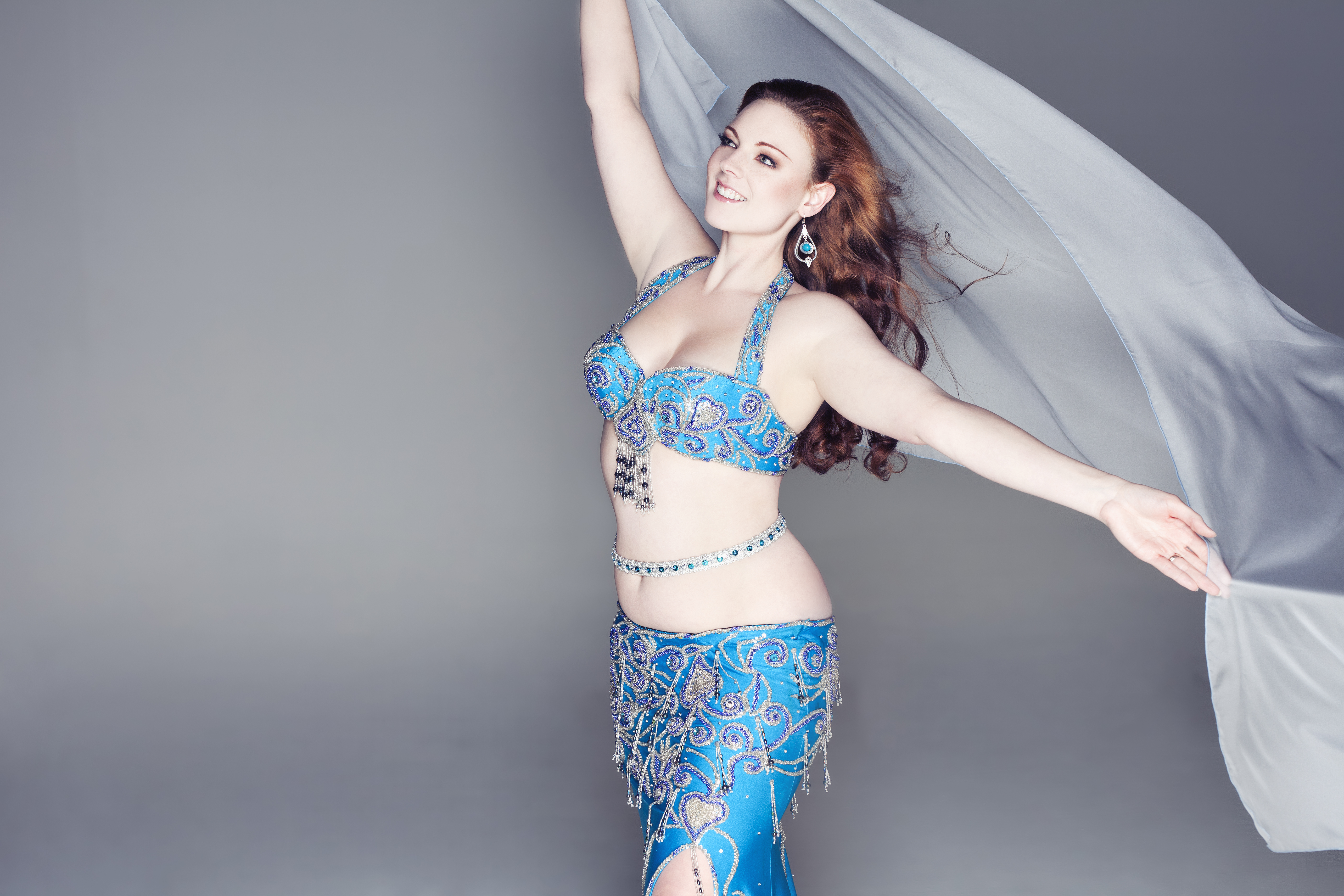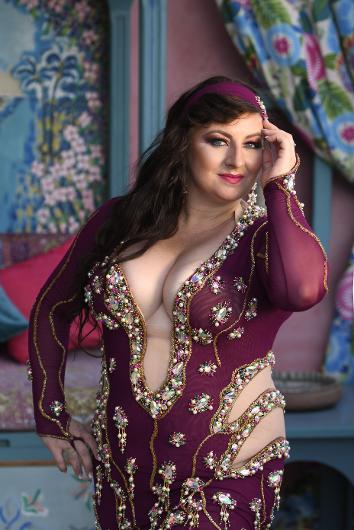 DARIGH NUR - VEIL CHOREOGRAPHY with XAEDA
This workshop is a soft flowing veil choreography to the classic Darigh Nur by Mario Kirlis. With its Persian influence and waltz like musicality, this charismatic composition allows you to float across the dance floor and elates the beauty of the silk veil. Combining classical lines, graceful arabesques, troupe, solo and duet formations along with veil technique and movement tips, this charming workshop will provide you with an opulent performance piece.
Brisbane based performer and instructor Xaeda Raqasa has been honing her skill as a dance artist for most of her life. Starting her dance journey at a young age she joined a Polynesian dance troupe then followed her passion for multicultural dance styles and music. Xaeda has blended her dance diversity with 20 years of experience in the art of bellydance to create her unique and energetic style. She travels regularly to perform and teach at festivals and all kinds of events including 10 years of instruction at the Newcastle Bellydance Festival previous WAMED festivals and more recently at the Northern Fringe Festival as a feature artist for "Salon La La". Xaeda's aspiration is to empower others to discover their own uniqueness and extend their talent further.
Level: Open
Bring: A Veil
Saturday 5 March 9:15 - 10:45am
D

ANCING THE ELEMENTS - with AMANDA PB
The four Elements, air, earth, fire and water are everywhere in our Dance. In this Workshop we will explore all four and then put them together to find the 5th Element hidden within each of us - Soul.
Amanda from APB Dance is a current student of the Salimpour School of Dance (CA, USA) where she is currently working on her level 3 certifications. She teaches classes regularly on line and in real time. When not dancing, can be found running performance and fundraising events like Shimmy Mob.
Level: Open
Saturday 5 March 9:15 - 10:45am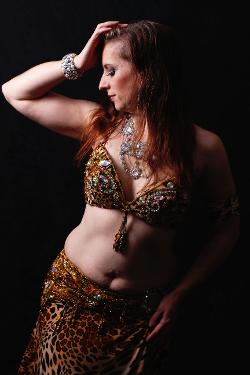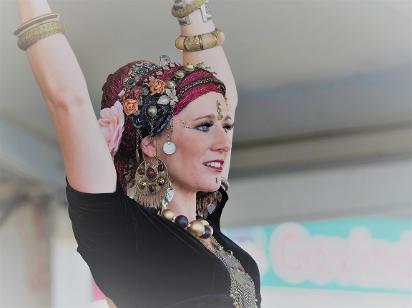 CONVERSATIONS ON STAGE; THE MAGIC OF TROUPE BELLY DANCE FCBD STYLE (ATS) with PIP SIMPSON
A uniquely vibrant energy is generated between dancers when the dance is created live on stage. Modern troupe-style bellydance is a method of improvisational choreography, where the dancers communicate via movements, gesture and eye contact, This workshop will focus on communicating within a troupe, formations and changing the lead, essential FCBD combos and cues plus tips to dancing cohesively together.
Belly dancer and performer for 13 years, Pip has been teaching Fat Chance Belly Dance (FCBD/ATS) modern troupe style at Amera's Palace in Marrickville for 3 years and dances with Undulata and Oreades bellydance troupes. With a love for the emotive energy of the style, Pip channels the joy of the troupe in her classes.
Level: Open
Saturday 5 March 9:15 - 10:45am
DOUBLE SWORD DRAMA with BRONWYN BUASAVANH
The spellbinding power of a sword act is undeniable. One sword is fantastic, but two swords will have your audience eating out of your hand. Suitable for dancers in all styles, this 90-minute workshop will help you tap into your inner drama queen and learn a sequence of moves that can be used immediately as a choreography or adapted to your favourite music to add a majestic intensity to your set.
Canberra-based Bronwyn captivates audiences with her proficiency in that most dangerous and hypnotic dance, Raqs al-saïf―the Sword Dance. As a teacher Bronwyn brings a characteristically light-hearted and supportive teaching style and a wealth of practical instruction.
Level: Intermediate
Bring: Two swords, a head band or scarf and kneepads, and a yoga mat
Saturday 5 March11:00am - 12:30pm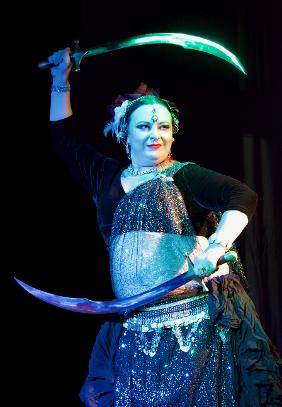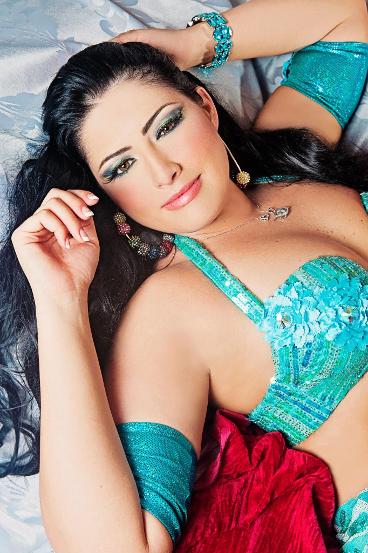 HABIBI YAENI with JANNA AL HILWA
From Egyptian roots, the 1984 hit "Habibi Ya Ayni" sung by Maya Yazbek was specifically created to appeal to a Lebanese audience. Find your inner muse by exploring your innate, creative response to the lyrics and music as we sample different versions of this iconic hit song. With its upbeat tune and catchy lyrics, there are so many remakes and remixes that you are sure to find a version you love! And, with a few arabic nuances and Janna flavour here and there, this workshop will transform this ever-popular, multifaceted tune into a fun and interactive experience between dancer and audience.
Janna is an internationally acclaimed, multi-award winning belly dance performer, teacher and choreographer from Australia. Perhaps most notably, Janna was hand picked by Egyptian superstar Dina to represent Australia in the reality television style bellydance competition "Al Rakessah" for the Al Kahera Wal Nas television network in Egypt in 2014. Janna has since founded "Bellydance Brisbane", "The Shimmy Movement", and the sell-out annual event "Ehsas El Hob" (previously "The Essential Brisbane Bellydance Weekender"), and propelled her Australian presence on the festival circuits. Being immersed in the dance from a very young age, 2021 marks Janna's 26th year of bellydance, and a career that has spanned over two decades across the Middle East, Europe, and Australia.
Level: Open
Saturday 5 March11:00am - 12:30pm
LOCK, GLITCH & GLIDE with ENTWINED
Play with glitching, syncopation and flow in a contemporary fusion format with Entwined. Laura, has been an electronic music lover for over 20years, and been performing with electronic artists for more than 10years. As a huge fan of glitch hop, she has developed a unique and comprehensive method for bringing these sounds to life which she will share with you in this workshop!
Laura has been studying bellydance for over 15 years, with more than 40 teachers worldwide. She has performed and taught all over Australia and performed internationally. She has been performing since 2006, teaching since 2013 and run three sell-out full-length shows in Melbourne.
Level: Intermediate/Open
Bring: Yoga Mat, Hip Scarf without coins, notepad and pen
Saturday 5 March11:00am - 12:30pm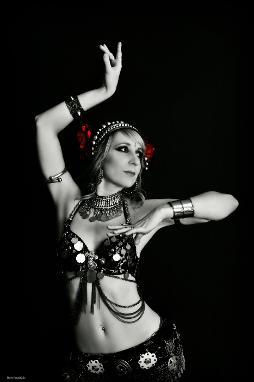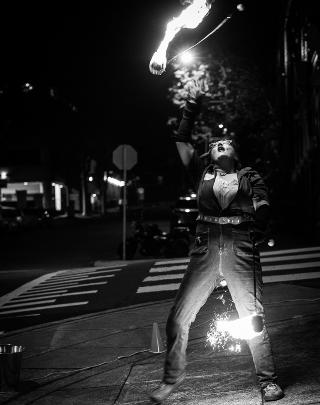 POI with IFRITAH (Wolf)
Poi are an amazing prop to play with, as they combine dance, juggling and prop manipulation skills. Poi will make you use both sides of your brain and can be both challenging and fun. This workshop will focus on crowd pleasing moves like spiral wraps/hand wraps, tosses and beautiful turns. *warning, you're going to laugh a lot and possibly hit yourself with a poi.....
Ifritah - (Wolf) has been combining her poi and bellydance skills for many years - she loves to share her skills and empower women to play with fire.
Level: Open
Bring: Poi if you have them, but there will be sock poi for students. If you are bringing fire poi, please have the sooty heads covered (socks are good for this).
Saturday 5 March 1:30 - 3:00pm
LAYER CAKE with MALAKEH
Cake, cream, and filling? Footwork, hips, ribs and zills, reigning in, controlling and restraining your layers is an art as well as a science. Using Malakeh's "Concertina' method, we'll tidy up the layers and give you the confidence and mental freedom to choreograph or improvise using the most complex layered combinations you can dream of.
Malakeh is a chameleon of dance combining her balletic grace with percussive orientale dance. A student of both eastern and western dance styles, she also dabbles in sideshow with some of her signature tricks including sword balance with split, bottle and glass walk. She's also the Director and Producer of Eunoia Dance Company.
Level: Open
Bring: Zills (optional) Saturday 5 March 1:30 - 3:00pm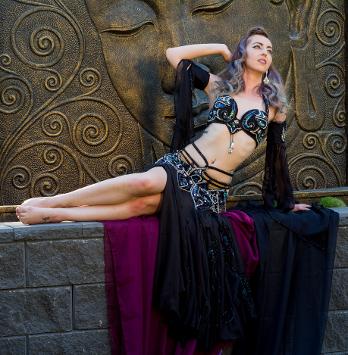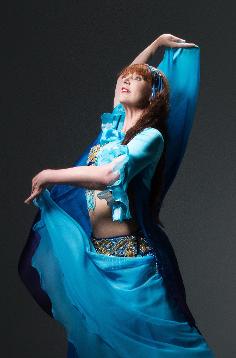 JEWELS - A DANCER'S BEST FRIEND with ZAHRAA (Barbara Wolfkamp)

In this workshop we will break down the basics of Jewels, looking at which muscles we will need, then playing with variations. What makes a jewel different from a normal hip twist and 8 figure? In this workshop we will solve the mystery. Bring your hips, abs and laughter along as we delve into this beautiful and excitingly sensuous move.
Zahraa has been teaching Oriental and Folkloric dance for 30 years and clearly still loves the dance. Studying Middle Eastern dance roots, its history and the many unfolding folkloric styles, plus her attention to technique has made her a knowledgeable teacher. It has been an exciting journey of this beautiful art form.
Level: Open
Saturday 5 March 1:30 - 3:00pm
BALADY WITH STICK - with RACHEL BOND
Stick dance need not be Saidi! A stick or cane (in Arabic: assaya) was once used in daily life throughout Egypt and the Middle East and remains a popular dance prop. Today we'll explore how to add a stick into your Cairo style balady dance. We'll build a skeleton choreography for you to fill in with your own favourite moves and attitude: cute, sassy, cheeky or strong. Let's play! Stick dance experience not required.
Rachel Bond is the principal of Inspire Bellydance, one of Sydney's largest bellydance schools. She is Renowned for her knowledge in Egyptian dance styles and loves sharing the joy of dance with students and audiences alike.
Level:
Bring: Stick
Intermediate Saturday 5 March3:15 - 4:45pm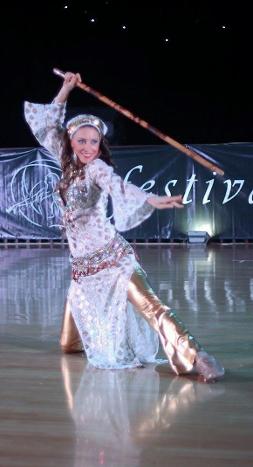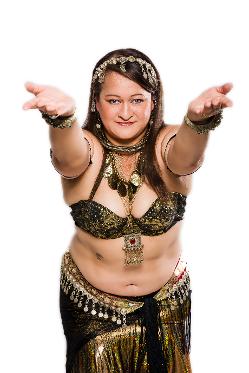 DATURA STYLE™ CHOREOGRAPHY - with BRONNIE COFFEY

Datura Style™ technique and vocabulary can be challenging for your mind and body with the complexity of adding layers with dance movements. In this workshop we will put together a short choreography filled with Datura Style combinations that are both vintage and some that are not yet released online.
Based in Brisbane, Bronnie is a dancer and teacher who has trained extensively in Datura Style™, FCBD Style and Oriental styles of Bellydance. Bronnie is not only passionate about this dance form, she is always keen to share her knowledge.
Level: Intermediate
Saturday 5 March3:15 - 4:45pm
TURKISH ROMANI the FEMININE & MASCULINE - with MICHELLE SETTMACHER
Romani Dance is such a firey, proud and charismatic dance which men and women dance in celebration. Come learn its history, rhythm and basic core movements of both genders with stylised combos ready for the stage!
Michelle is a well seasoned dancer of 20 years and is passionate about all that is bellydance and Turkish Romani. Michelle currently teaches in Newcastle.
Level: Open
Bring: Footwear is optional due to lots of Footwork
Saturday 5 March3:15 - 4:45pm